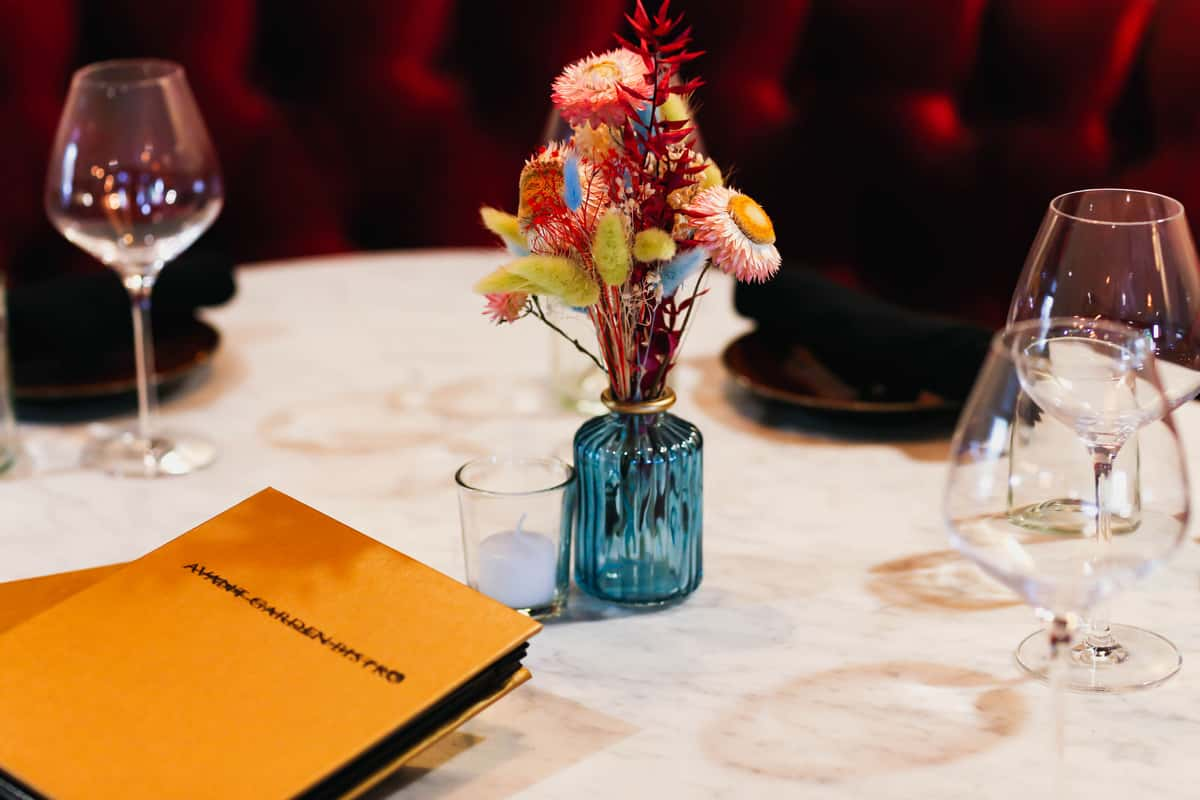 LA's newest Mission-Driven, Plant-Based restaurant in West Hollywood
Avant Garden Bistro is Los Angeles' newest plant based restaurant featuring dynamic and modern takes on Overthrow Hospitality's classic namesake Avant Garden in New York City.
Avant Garden Bistro brings purpose to an elevated but comfortable plant based dining experience in LA. Come see our "enchanted forest teeming with flowers" (Jill Weinlein, Beverly Press) is the new home to the best vegan food in LA.
Nestled beneath a dimly lit tree branch chandelier, the outdoor garden glows with golden hour charm. With a quaint neighborhood feel and buzzy bar scene, you can tuck into a cupped chair across from your friends and experience thoughtful fine dining without all the pomp and circumstance. Oh and it happens to be vegan!
New and classic dishes by chef Sarah Stearns, cocktails by Sother Teague, wine by Master Sommelier Brett Zimmerman, interior design by renowned set designer Andrew Nowling, and concept by James Beard Nominee Ravi Derossi.
"When dining at Avant Garden Bistro, you get the sense of having traveled through a wormhole to an alternate universe where animal products never existed, so they could never be missed -many guests reach the end of the meal totally unawares." (Silvia Killingsworth for The New Yorker)
Come and see why Joshua Stein says "Vegans are preachy but rarely compelling, too often it's morals not flavor they're selling. At Avant Garden, they go really hard on the taste but take it easy on sermons; turnt up on the flavors like a veggie Baz Luhrmann. Any residual righteousness is just a cherry on top." (Joshua Stein, The Observer)